Raymond
Semi-Pro

519 Posts
Posted - 21/02/2009 : 11:49:29
---
Ordered it a few weeks back and has just arrived. Service was good, spoke to James for about 40 mins on the phone and this assured me i wouldnt be let down, i certainly am not. Was very interesting talking to him and all emails were replied to within a couple of days.

Asked for 2.8 and its bang on that was worried it may have come in heavier, just asked for the normal fusion profile. Edges are about 27mm and spine is rougly 62mm, has loads of concaving which looks [banned word] i hope i hit the middle a lot as it doesnt look like it'll go very far if i dont. Is very well balanced and feels really nice.

As for the ping it flies off the mallet, never seen a bat ping as much before. It does sound quite tinny, as though it needs to be knocked in. But i have heard people say that fusions only need some throw downs, any advice please?

I feel that the bat is probably no better than superbests from previous years, but that option wasnt available and i was in no doubt that this would perfrom better than the red. I asked for 10-12 grains and theres 11 ish so cant complain, not perfectly straight but i couldnt really care less as long as it plays well.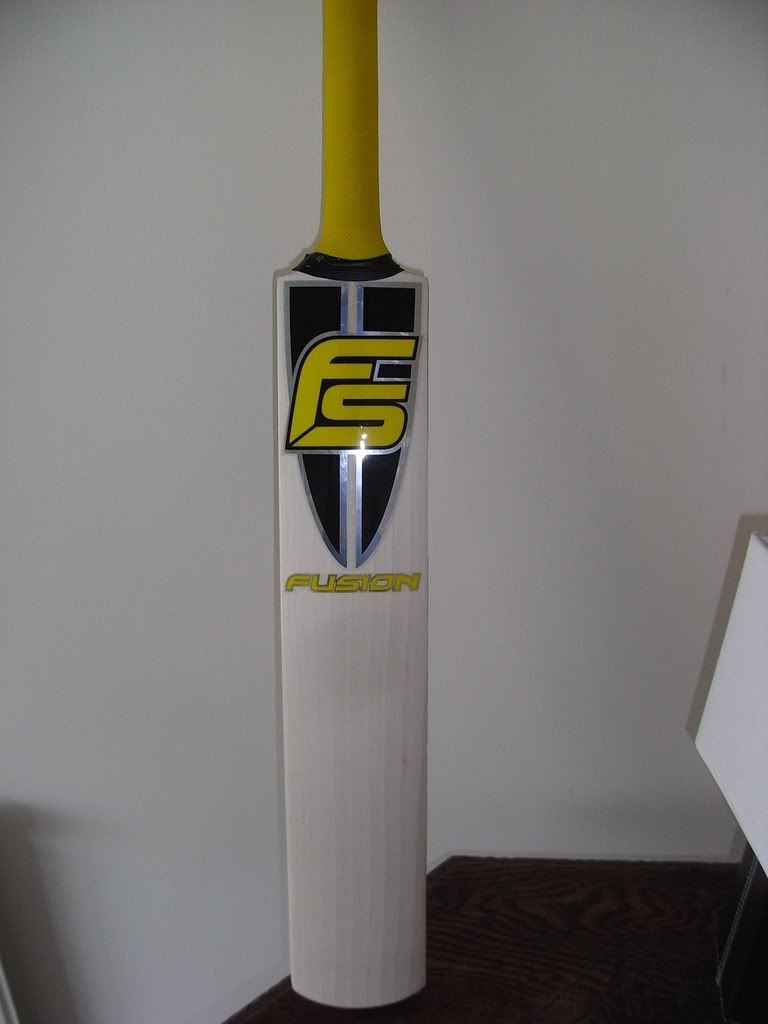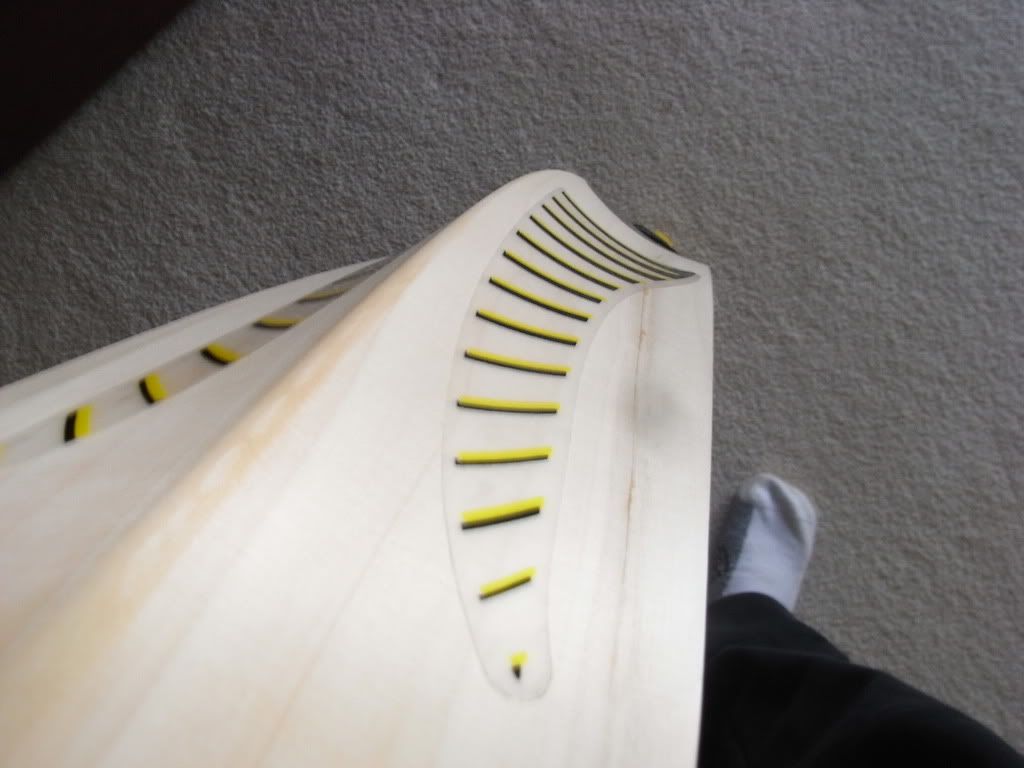 Also got the new gloves, they are soft and supple. Look to have good protection aswell.