Sheeno
Semi-Pro

United Kingdom
1066 Posts
Posted - 02/01/2009 : 22:44:40
---
I picked this bat up half way through last season so have a pretty good review of the product. I brought it stickered as a Samuri SPS but was told it was of the new shaped bats designed for Tendulkar, obviously now they have brought out this range so I feel out of date! :(
I brought mine from ****** in Leatherhead, I knew some of the guys working there and phoned up to see what was n stock and they said they had few things for me, I ended tossing up between this and 2 Gray Nicolls Predator Titaniums, which were pretty nice as well, but just on pick up I went for the Newbery which when I looked was shocked to see was 3lbs, picked up like a 2.11.

As you can see from the picks its cosmetically a nice piece of willow and a nice big profile, the ping of this bat is as good as most others I have used, including 2 Redbacks and 2 Fusions. I personally would recommend people using Newbery, the finish and quality of there bats has definately grown on me since I first started buying bats. Picking this up for £150 the most I've folked out for a bat I would say that is definately worth the value. Enjoy the pictures.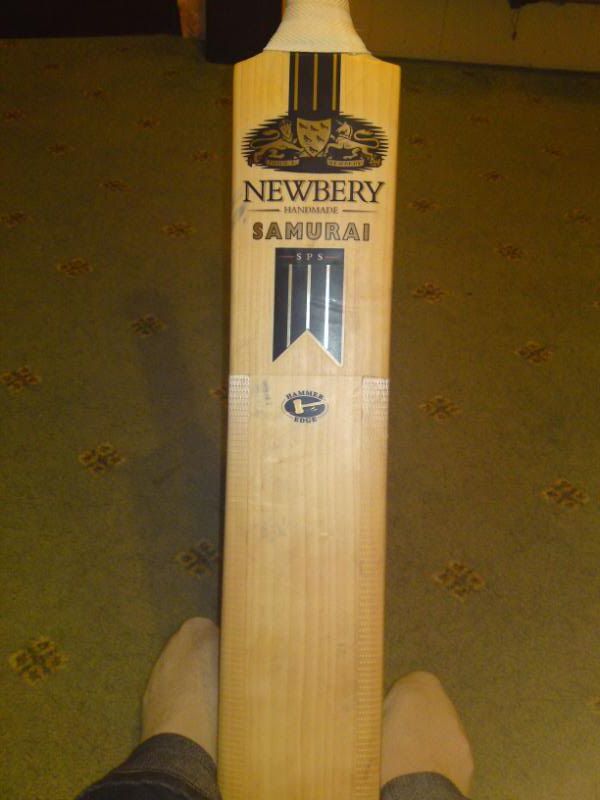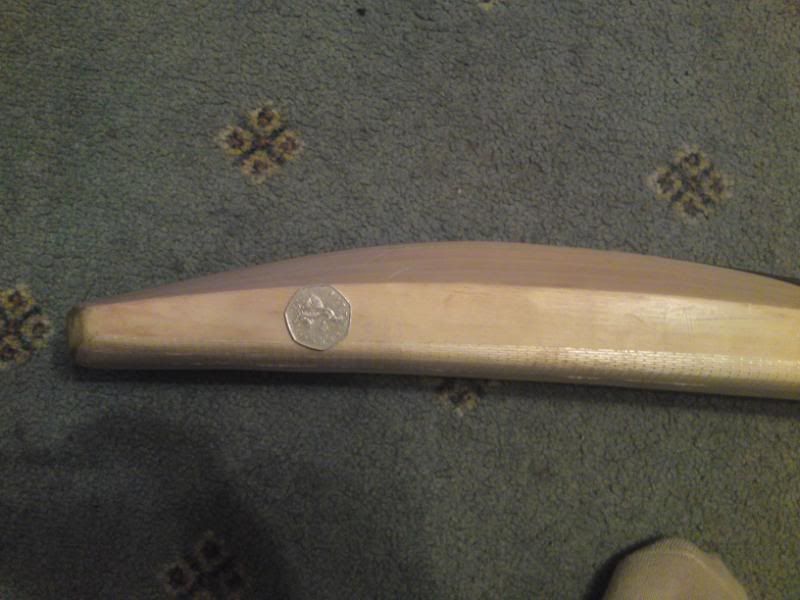 sorry if pics are 2 big.